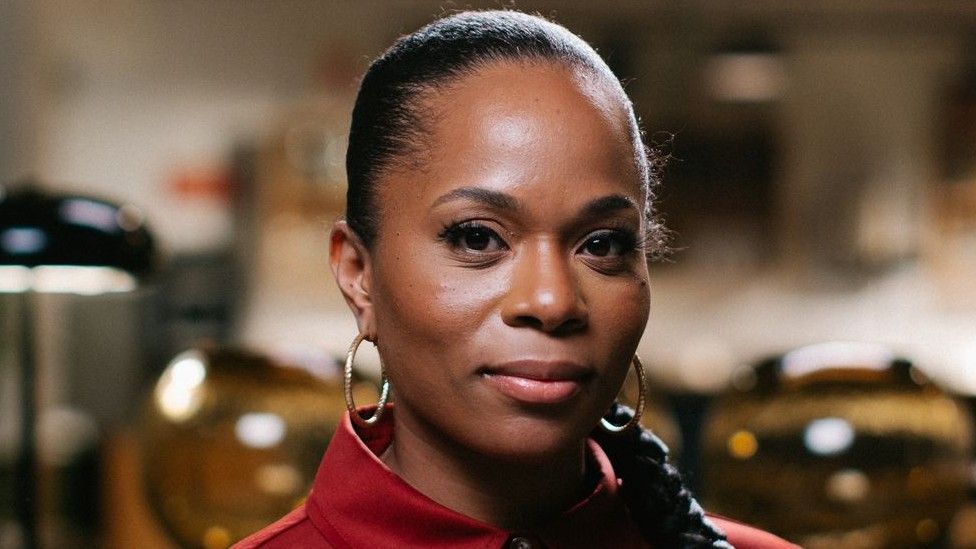 By Paul Glynn
Entertainment reporter
An inquiry into misogyny in music has heard how the #MeToo movement has not infiltrated the industry to the same degree it has with the film business.
During a first parliamentary evidence session on Wednesday, experts said few women in music reported misogyny.
MPs also heard little action was taken against those accused of sexism.
The inquiry is part of the House of Commons Women and Equalities Committee's efforts in preventing violence against women and girls.
Dr Cassandra Jones, lecturer in criminology at the University of Northumbria said "the very nature of the music industry itself" made it "rife for toxic workplace behaviours".
"There is something unique about the music industry that the Me Too movement hasn't really penetrated to the same extent that it has like the film industry," Dr Jones commented.
The #MeToo campaign being a global talking point in 2017 as people used the hashtag to share their experiences of sexual harassment.
"Of the 20% who did report [misogyny in the music industry], nothing would happen," Dr Jones added. "In some instances, their career was hurt and they were issued with an non-disclosure agreement or a cease and desist.
"So when that happens to one woman and then another woman sees this, they'll often think, 'well why should I report look what happened to her'."
Dr Jones went on to say there is currently "no accountability for perpetrators", and that there "needs to be something that oversees or scrutinises or monitors the music industry that has legal statutes behind it".
'Wild west'
At the same inquiry, Charisse Beaumont, chief executive of the Black Lives in Music (BLiM) initiative, compared the music industry to "the wild west", saying there is no central place to report bad behaviour.
She suggested less than 5% of music producers are female and that the gender imbalance, and "male gaze", translated into a misogynistic culture.
"I think there could be more signposting, more obvious ways of showing that there will be a consequence for the perpetrator and that you're going to be protected and safe," she said.
Beaumont stressed how black women are discriminated against twice – for their gender and race – and often feel the need to change themselves in order to be accepted.
But she noted how the success of recent Mercury Prize and Brit Award-winner Little Simz highlights how it is possible to "be your authentic self" as a black woman in the music industry.
"What I want to hammer home is the director of marketing who handles Little Simz is a black woman," she told the committee. "She knows exactly what to do with an artist like Little Simz, meaning it can be done."
During the inquiry, Beaumont announced the launch of an industry wide anti-racism code of conduct, endorsed by the Independent Standards Authority (ISA).
The move, which will come into place in spring 2023, intends to raise standards and tackle discriminatory behaviour and micro-aggressions, as well as providing support mechanisms for staff and mandatory anti-racism training.
She said it would also look into equal pay and contracts, career progression and achieving proportionate representation for artists and technical/production workers.
'Hear women's stories'
Dr Nicola Puckey, senior lecturer in English, creative writing and American studies at the University of Winchester, pointed to the rapid rise of another Mercury Prize nominated act, indie band Wet Leg, as an example of how we are "slowly" seeing more diversity in the traditionally male dominated industry.
The current state of play, however, means listeners only hear "half the story", according to Dr Rosemary Hill, senior lecturer in media and popular culture at the University of Huddersfield.
"We should be able to hear ourselves reflected in the songs that we listen to and what we want to sing along with," she noted, while giving evidence.
"We also need to acknowledge that sometimes the way that men portray women in songs is not how we would like to see ourselves portrayed so it is really important to hear women's stories and to hear the different things we have to say about the world and reflect our different experiences."
More evidence is expected to be presented to the ongoing inquiry in 2023.