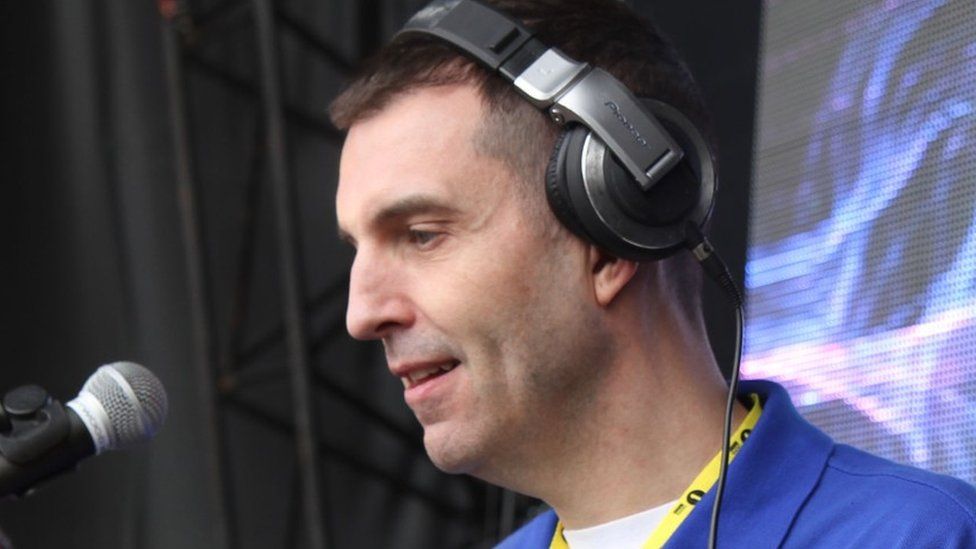 The barrister examining what was known about former Radio 1 DJ Tim Westwood's conduct during his time at the BBC has published a call for evidence.
In August, Gemma White KC was appointed by the BBC Board to lead an independent review.
She announced on Monday that she now wants to hear from anyone who may have had concerns about his behaviour.
The corporation previously acknowledged six complaints about bullying and sexual misconduct, which the DJ denies.
The review also wants to hear from anyone who has knowledge of any such allegations or concerns being raised and any known responses from the BBC, as well as any reasons why allegations or concerns were not raised with the BBC.
In April, Westwood first faced multiple allegations of sexual misconduct by women who said he had abused his position in the music industry to exploit them.
In a joint investigation by BBC News and the Guardian, the 64-year-old was accused of predatory and unwanted sexual behaviour and touching, in incidents between 1992 and 2017.
Westwood has strongly denied the allegations.
After the joint investigation was published, BBC director general Tim Davie initially said the BBC had "no evidence of complaints" about Westwood.
But after BBC News challenged the corporation's response to a Freedom of Information (FOI) request made in November 2021, it later acknowledged the six complaints – one of which was serious enough to have been referred to the police.
The BBC said the director general's initial response had set out the position as he understood it at the time, and ahead of the internal report Mr Davie said he wanted to "ensure everything is flushed out" and "any cases are looked at".
The BBC Board's senior independent director, Sir Nicholas Serota, said recently that new allegations continue to emerge and that there may have been times when the corporation should have done more to investigate the complaints.
The BBC has said it would pass any relevant information gathered to the Metropolitan Police, which confirmed in August it was investigating a man over four alleged sexual offences in 1982, 1985, 2010 and 2016.
The independent inquiry is expected to last six months and the BBC wants to include Westwood's other employers, MTV and Global – owner of Capital Xtra, which the DJ joined after leaving the BBC.
Anyone with information is being asked to contact the review via email at GWKCBBCReview@blackstonechambers.com, or by post, marked for the attention of Gemma White KC BBC Review, to Linklaters LLP, One Silk Street, London, EC2Y 8HQ. You can also request a meeting with Gemma White.