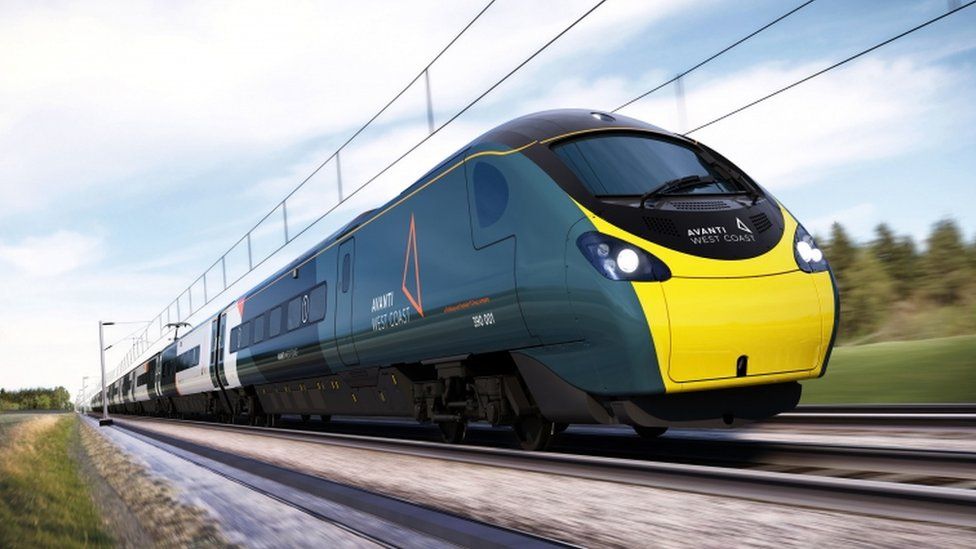 Rail firms Avanti West Coast and CrossCountry have been awarded new contract renewals, the Department for Transport has announced.
Transport Secretary Mark Harper said Avanti West Coast was "back on track" after struggling with reliability.
The proportion of its trains cancelled had been cut to "as low as 1.1% over the past year", the department said.
However, figures show the equivalent of 6.8% of CrossCountry services were cancelled between April and June.
That was the third highest proportion across all operators, behind only Grand Central and Transport for Wales Rail.
Avanti West Coast's new contract, which starts on 15 October, has a maximum term of nine years but can be terminated at any point after three years with three months' notice.
It was aimed at addressing poor performance on vital routes.
The operator runs trains on the West Coast Main Line between London Euston and Glasgow Central, with branches to Birmingham, North Wales, Liverpool, Manchester and Edinburgh.
Mr Harper said: "Over the past year, short-term contracts were necessary to rebuild the timetable and reduce cancellations.
"Now Avanti are back on track, providing long-term certainty for both the operator and passengers will best ensure that improvements continue."
Avanti West Coast's contract is under the West Coast Partnership (WCP), which also involves the company being the shadow operator for HS2.
Labour's shadow transport secretary Louise Haigh said: "Passengers who rely on this abysmal service will be appalled that, despite being almost rock bottom of the league table for delays, Avanti is being awarded a lucrative new contract.
"That's on top of millions of pounds in performance bonuses.
"The only reliable thing about Britain's railways under the Tories is the waste of taxpayers' money, which the government has put into the pockets of shareholders."
CrossCountry's network stretches from Aberdeen in the north-east of Scotland to Penzance in western Cornwall via Birmingham.
It is owned by Arriva, which is a UK-based subsidiary of the German state railway operator Deutsche Bahn.
CrossCountry's services have been badly disrupted by staff striking in a dispute over working conditions.
The rail operator said significant disruption had been caused by the Nuneham Viaduct closure, infrastructure works at Birmingham New Street as well as significant re-signalling works taking place.
Tom Joyner, CrossCountry managing director, said the firm would "continue to build on the improvements we have made to the onboard service and plan to make substantial improvements to all services across the network".
Its new contract, which starts on 15 October, has a maximum term of eight years but can be terminated at any point after four years.
Why not follow BBC North West on Facebook, X and Instagram? You can also send story ideas to northwest.newsonline@bbc.co.uk
Related Topics
Related Internet Links
The BBC is not responsible for the content of external sites.