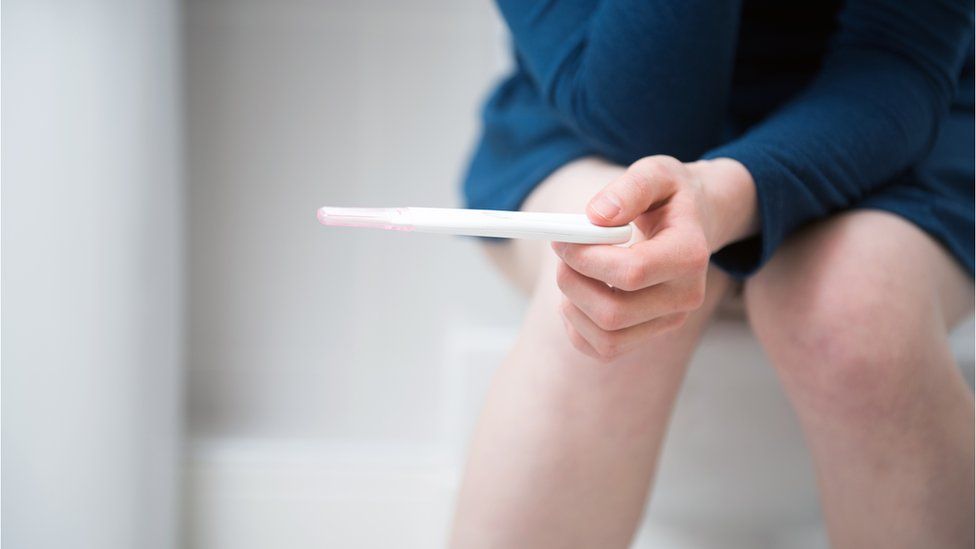 By Elaine McGee
BBC Radio Foyle
The Western Trust has recommenced its early abortion services.
Services were suspended at the trust's early medical abortion clinic in April 2021 due to "staffing resourcing issues".
In a statement issued on Tuesday, the trust said that the service "has now gone live and is available to those living in the trust area".
"We apologise that this service had not been in place within the Western Trust for the past year," a spokesperson said.
But services are largely limited to early medical terminations up to 10 weeks of pregnancy.
The Northern Ireland Secretary Chris Heaton-Harris welcomed what he described as a "move forward" by the trust.
"I am committed to ensuring full access to services in Northern Ireland is commissioned as soon as possible," he said.
What is an early medical abortion?
Medical abortion involves pills, not a surgical procedure, according to the NHS
You can have a medical abortion if you are less than 10 weeks pregnant
It involves taking two different medicines to end a pregnancy
The medicines are prescribed by a hospital or clinic, and you usually take them one or two days apart
It does not need surgery or an anaesthetic
Those seeking abortion services not yet provided by health trusts in Northern Ireland can access services in Great Britain through arrangements funded by the UK government.
When services were suspended in 2021 in the Western Trust area – which includes Londonderry, Strabane, Limavady, Omagh and Enniskillen – women were advised to contact the British Pregnancy Advisory Service if they were less than 10 weeks pregnant.
Before the announcement by the Western Trust on Monday, women within the trust area were advised that the early medical abortion service was available to them in neighbouring health trusts.
The Department of Health said it continued to "engage with the Northern Ireland Office and with NI Health and Social Care Trusts to ensure operational readiness to provide commissioned abortion services".