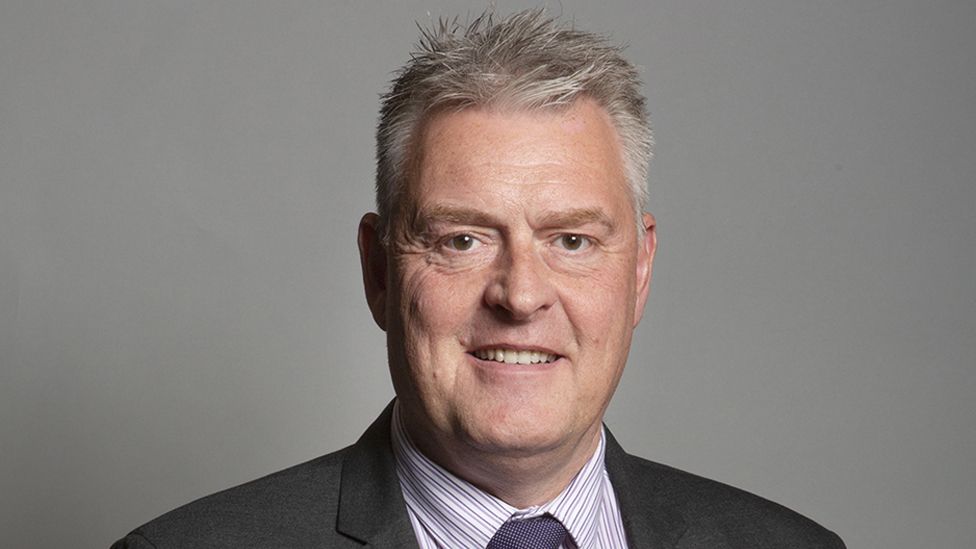 By Greig Watson and PA news agency
BBC News
Conservative deputy chairman Lee Anderson breached the MPs' code of conduct over a promo for his TV show.
The Parliamentary Commissioner for Standards said the Ashfield MP broke the rules by using the parliamentary estate without permission.
Mr Anderson used a House of Commons rooftop to film a promotion video for his £100,000-a-year GB News show.
Commissioner Daniel Greenberg said he believed the breaches "were inadvertent".
Using Parliament Square and Whitehall as the backdrop, Mr Anderson asked viewers to get in touch with their problems for a chance to appear on his weekly show.
The senior Tory also broke the code by sending a newsletter advertising his GB News programme from his parliamentary email address, Mr Greenberg said.
Decision 'accepted'
On both counts, the Standards Commissioner said, Mr Anderson broke rule eight, which states: "Excepting modest and reasonable personal use, Members must ensure that the use of facilities and services provided to them by Parliament, including an office, is in support of their parliamentary activities, and is in accordance with all relevant rules."
"Mr Anderson has accepted my decision, acknowledged that the breaches occurred, apologised, and given an undertaking that breaches of this kind will not recur," he said.
Lee Anderson's Real World first aired in June, making him the latest in a string of Tory MPs to host a GB News programme, joining his colleagues Sir Jacob Rees-Mogg, Esther McVey and Philip Davies.
A former Labour councillor before joining the Tories, Mr Anderson has been no stranger to controversy since being elected to Westminster in 2019, having called for the return of the death penalty and suggesting people on universal credit were not in poverty.
Related Topics
Related Internet Links
The BBC is not responsible for the content of external sites.