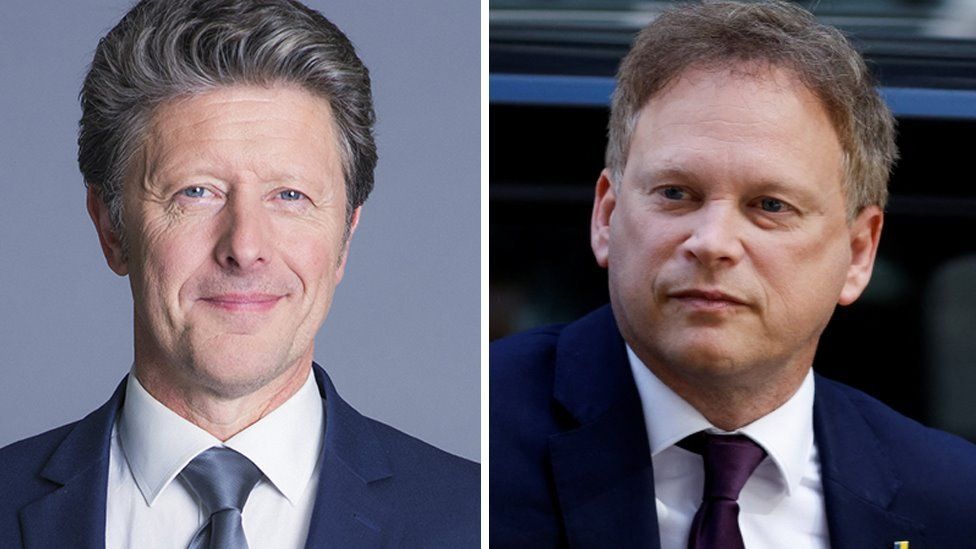 Transport Secretary Grant Shapps has come under fire for being apparently unaware of how many Manchester-to-London trains are currently running.
Avanti West Coast is running a reduced timetable of one direct train an hour because of "severe staff shortages".
On BBC Breakfast, presenter Charlie Stayt and Mr Shapps clashed, with Mr Shapps insisting there are four direct trains an hour from Manchester.
Manchester mayor Andy Burnham tweeted: "I can't believe I'm watching this."
Mr Shapps told Mr Stayt: "You've incorrectly told your viewers there's only one train running from Manchester to London – that's not the case."
Mr Stayt replied: "There is only one direct train an hour between London and Manchester at the moment.
"Are you saying I'm wrong? Is that right or wrong?"
Mr Shapps continued: "Well, all I can tell you is that there are still trains running down the West Coast mainline."
"I suspect we're both going to check our timetables to see exactly when the trains are available over the next few weeks or so," Mr Stayt added.
'Monitor the situation'
Mr Burnham's tweet added: "What hope do we have when the Transport Secretary doesn't know the details of the reduced timetable he signed off?"
Avanti has apologised for the disruption and said the amended timetable is in place until further notice as it continues to "monitor and review the situation".
Its full reduced service does include four direct trains an hour from London, but they go to each of Glasgow, Liverpool, Manchester and Birmingham.
Every two hours, trains are scheduled to run through to Edinburgh via the West Midlands.
A Department for Transport spokesman said, for clarity, Mr Shapps had been referring to the four direct trains currently running from London, not just the one from Manchester.
Related Internet Links
The BBC is not responsible for the content of external sites.