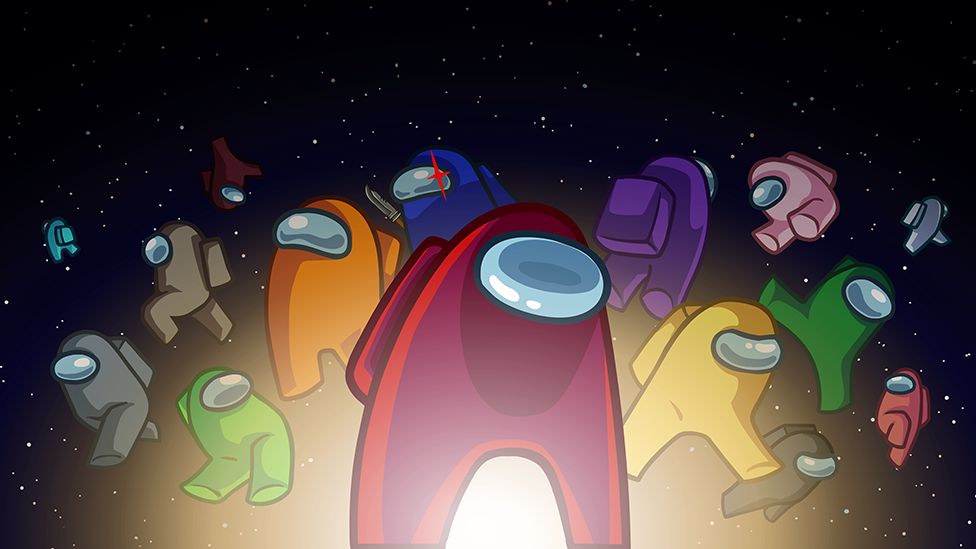 By Tom Richardson
BBC Newsbeat
Video game engine maker Unity has apologised after a furious response to its proposed new pricing plan.
The company behind the development tool said it wanted to charge studios every time a game made with it was installed.
Among heavy criticism, studios behind indie hits like Among Us, Slay the Spire and Cult of the Lamb threatened to ditch the tech in protest.
Unity's now said it will amend the policy, but developers say it will have to work hard to regain trust.
An engine is a set of tools handling elements like animation and audio that provides the foundation or framework for a game.
It's possible to make one from scratch, but complicated, so companies often use ready-made versions to save time.
Unity, alongside Epic's Unreal Engine, is one of the most commonly used examples and is especially popular with smaller studios, but also powers mega-hits like Pokemon Go and Genshin Impact.
From backlash to climbdown
Earlier this week, the company said it wanted to charge its customers a fee every time someone installed a game based on the engine.
It said the charge would only kick in once a game hit a certain number of downloads, but could be as much as $0.20 (£0.16) at the top level.
This generated a quick, angry response across the games industry, and some studios threatened to move to different engines even if it meant possible delays to new releases.
Garry Newman, creator of popular Garry's Mod and founder of Facepunch Studios, said the move had left people "furious".
"That would be like Adobe charging all users of Photoshop per image view," he said.
Developers also accused the company of violating their trust, and raised questions about how the charge would be applied.
In particular, developers worried about being charged for installations of pirate copies, and potential effect that being promoted on a subscription service like Microsoft Game Pass could have.
This led Unity to issue a statement last Thursday clarifying some conditions of its new fees in an attempt to calm the situation and insist the "majority of developers" wouldn't be affected.
Unity said it would make changes to its policy, and share an update in the next few days.
Some notable independent developers warned that they would stop using Unity if it stuck to its plan, with a knock-on effect on their current projects.
Innersloth, the maker of Among Us, said it would have to "delay content and features our players actually want" to bring the game to a new engine.
In its first-ever public statement, Slay the Spire maker Mega Crit said it had spent the past two years working on a new game in Unity.
Despite putting an "immense amount of time and effort" into that title, they said they would move to a new engine if the changes weren't abandoned.
Aggro Crab, maker of quirky hit Going Under, said dropping Unity would also mean losing the "wealth of expertise" it had gained from using the platform.
And Massive Monster, creator of Cult of the Lamb, said the change would mean "significant delays" to future releases.
It signed off its statement by urging Unity to "quit being stinky".
On Thursday, Unity said it was forced to closed two of its offices after receiving "credible" death threats, according to Bloomberg reporter and Triple Click podcast host Jason Schreier.
It was less clear if the makers of Unity's biggest titles, like Genshin Impact and Pokemon Go, would be affected.
Pokemon Go maker Niantic told BBC Newsbeat it wasn't able to comment on the situation at the moment.
We've also contacted Microsoft to ask if Game Pass downloads will be affected, and Valve, owners of the Steam game store.
Related Topics
Related Internet Links
The BBC is not responsible for the content of external sites.