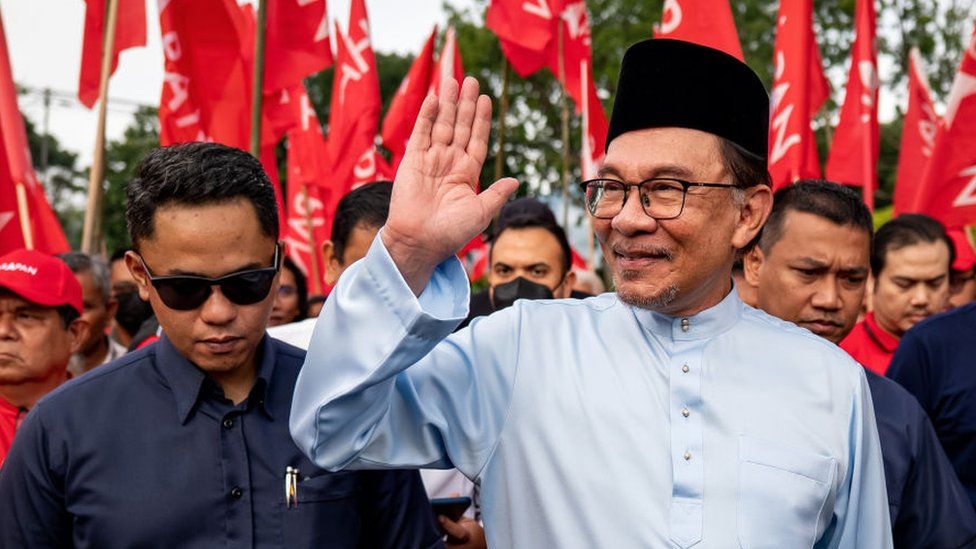 Malaysia's veteran opposition leader Anwar Ibrahim has been named the country's new prime minister, after several days of post-election deadlock.
The new leader was appointed by King Sultan Abdullah, after elections over the weekend resulted in an unprecedented hung parliament.
Neither Mr Anwar nor ex-premier Muhyiddin Yassin had won the simple majority needed to form a government.
Mr Anwar will be sworn in by the king at 17:00 local time (09:00 GMT).
His appointment marks the fulfilment of a decades-long quest to become the country's leader.
Mr Anwar's Pakatan Harapan (PH) party first made history in 2018, after it brought an end to Barisan Nasional's reign.
But it lost power two years later when the then prime minister Mahathir Mohamad resigned and the governing coalition collapsed - plunging Malaysia into a period of political turmoil.